~ Acoustic Asanas featuring Kripalu certified yoga instructor, Aline Marie and yours truly; continues to grow. While Aline is out in California, we have added her mentor, Gloria Owens in the mix. She and I will be offering Acoustic Asanas at a studio near you. We will initially be offering it at her studio, the YogaSpace in Brookfield, CT.

Please click here for details...

The great news is that the website acousticasanas.com is live once again. Please checkout the site for news, workshops, etc... It is still in the developmental stages, but our calendar and basic info is available. If you would like to be added to our email list, please click here...

Special thanks to web guru and overall awesome guy--Malin Zergeibel, chief big cheese of the web design companies, Thirsty Lizards and TSG Web Plus, for designing and building it for us:)

If you like what Malin did for us on this site, please don't hesitate to contact him--he makes it happen...

To help us with our initial launch, The March '08 issue of Natural Awakenings- found at a yoga studio, wellness center, Borders or spa near you- published an article on Acoustic Asanas---

Aline and I were beside ourselves with gratitude for this exposure-

Special thanks to Gloria Owens and Miriam Zernis, the co-owners of Yoga Space; for helping us promote Acoustic Asanas. They were an integral part in helping to get this unique endeavor off the ground...


~ Thank you to Chris Teskey and everyone at WPKN 89.5 FM. I really enjoyed performing on the show, Churning the Ether.

Also, big thanks to everyone who was able to tune in for the live on-air interview and performance. We recorded everything---it will be available online shortly- for your listening enjoyment:)


~ A great big thank you goes out to everyone who came down to the Levitt Pavilion gig. Special thanks to the Doug Wahlberg Band, Executive Director- Freda Welsh, Peter and Andrea for recording the whole show and to friends who took pics---

I truly appreciated the opportunity to start off the evening. It was a very well attended event. The weather was perfect as was the vibe.

What an awesome night!

~ Opening for Clarence Clemens will be a night to remember. I played my 1/2 hour set to a very warm and responsive crowd. Thank you to everyone at The Ridgefield Playhouse, those who bought my CD and signed up on my mailing list.

I had the exciting opportunity to meet the "Big Man" after the show, chat a bit and take a picture with him.
So, I'm not too psyched, am I?

~ A great big thank you to everyone who attended and took part in the big show. Having the supporting spot for
Big Bad Voodoo Daddy
at the
Ridgefield Playhouse
was fantastic. If you are not familiar with their kind of music- it is a blend of Jazz, Blues and Swing with a Big Band hip new style.
Special thanks to Allison Stockel, the Executive Director and Doug Wahlberg, lead man of the
Doug Wahlberg Band
, for hooking me up with this exciting gig. I had the honor of starting off the night with a 1/2 hour set.
I played a number of new songs and before I knew it, the 1/2 hour had passed. The audience was very attentive and responsive. Talk about an adrenaline rush!!!
Before and after the festivities, I had a chance to hang out with a few of the band members, take some pictures and check out the tour bus. I could definitely get used to traveling around in a nice ride like that.
Please don't forget to check out
BBVD's site
for their latest news and info...
~ I had the honor of performing for the legendary,
Phil Ramone
. I attended a businesspersons network dinner. He was the guest speaker and I was the entertainment.
It would not have been possible without the help from a number of people I met at the Ridgefield Playhouse. They heard me perform at the Clarence Clemens gig and later that evening we all met at a local establishment for a night cap. They told me about the dinner and asked if I would like to attend and perform!

There's so many people to thank, so I just want to say, a big hats off to everyone; you know who you are:) Thank you for the amazing opportunity.
So back to Mr. Ramone. He has nine, count them, nine Grammy Awards + an Emmy. Phil's online website provides an overview of his fantastic, ongoing career. His list of music credits includes collaborations with such platinum-selling artists as Billy Joel, Frank Sinatra, Paul Simon, Ray Charles, Quincy Jones, Madonna, Carly Simon, Gloria Estefan, Luciano Pavarotti, Natalie Cole, B.B. King, Paul McCartney, Sinead O'Connor, George Michael, James Taylor and Jon Secada.

I spoke with Phil as the evening came to a close, gave him my CD and asked him to please give it a listen. He said he would and that he'd send me an email in a couple of weeks.

*Please note: There's a picture of Phil and I. In Phil's left hand is my CD--that's all I'm going to say...at least for now...


~ In the summer of '06, I had the honor of performing live on Radio-Free Binghamton's WHRW 90.5 FM.

My life-long friend, Mark Rosenberg, who I grew up with in da' Bronx---way back in the day; had invited me on his show.

I was accompanied by my lovely girlfriend, Christine. Please scroll up/down to view pics on the right side of the screen.

Mark, -aka- Madman Mark broke the record for on-air DJ duties; as part of a fundraiser. They were trying to receive donations to help purchase a new transmitter.

Though he didn't actually meet their monetary goal, his record-breaking (no-sleep) for 52 1/2 hours achievement was.

Hats off to Mark! I'm tired just thinking about it:)


~ Just a quick heads up. I am also on myspace.com, facebook and twitter.

Much of the information on myspace, facebook and twitter is duplicated from marchuberman.com. From a networking standpoint, I wanted to have a presence on these highly visible sites. Especially, to those who would not typically make their way to Hubie Central.

I've reconnected with and met some great people here. Networking has also been a big plus. I apologize to anyone who comes across duplicate info on those sites.

If you haven't joined yet, I highly suggest doing so:)


collaboration news

~ The following is sort of an archive that brings the initial vision of Acoustic Asanas to you*>>>

Please note that Aline's mentor, Gloria Owens and I are continuing the vision of Acoustic Asanas, while Aline works on other endeavors. She is still a part of this in every way, shape and form. Please click here to read about the evolution of this project.

<<<*I would like to introduce you to a musical yoga journey called Acoustic Asanas.

Aline Marie, Kripalu certified yoga instructor & visionary artist and yours truly; have developed an organic meditation that will foster a refreshing and unique experience.

Our debut was at The Healing Arts Community of CT, 777 Federal Road, Brookfield, CT on Saturday, July 1st 2006. The attendees were very pleased with our class. The energy was fantastic!

We are very psyched about this opportunity to combine our gifts into one.

As this endeavor grows, our plan is to offer this class at yoga studios throughout the country, wellness centers, holistic healing centers, retreat spas and corporations.

At present, Aline has moved out to California to work on a number of her own projects, including Yoga teaching, art work and to spread the word about Acoustic Asanas. She came home in early May for a visit. She and I scheduled a number of Acoustic Asanas workshops throughout our area as well.

They received a warm welcome---we thank you for coming down to experience what the whole thing is all about.

She came back home for the holidays. We were very psyched to offer two classes last Saturday, January 3rd.

The first one was at Yoga Dimensions, in Newtown, CT, from 11:00am-1:00pm and the second one was held at YogaScape and Spa in Carmel, NY, from 4:00pm-6:00pm.

Thank you to everyone that attended last weekend. Special thanks to Lynda Weber of Yoga Dimensions and Amy Pearce-Hayden of The YogaScape & Spa,
for having Aline and I at your studios.

Please don't forget that recordings, DVD's and merchandising is in the initial planning phase--and soon to be released.

If you would like Acoustic Asanas to be offered at your studio, please send me an email...

> Here is some more info on what Aline and I have created...

The following was our press release from the initial debut:

Acoustic Asanas- A Musical Yoga Journey to Peace and Joy!

Asanas led by Yogini Aline Marie & Featuring Marc Huberman, Classical Acoustic Guitarist

As we move through a gentle Vinyasa Style moving meditation, classical guitarist Marc Huberman will be playing each pose in sound, in tune and in harmony with our breath and movements.

About Aline Marie- Aline leads a gentle, loving and moving meditation based on peace, love and compassion. She currently leads yoga and healing experiences for children, teens and adult survivors of abuse and trauma. Aline's main intention is to create a safe and peace-filled atmosphere; to allow the body to safely and physically release trapped tension, stress and emotional pain.

Through various simple asanas, along with a guided meditation and aromatherapy, she helps her students to experience and hold on to a deeper sense of peace and relaxation in the body and spirit.

Aline has been studying in the Kripalu and Vinyasa style yoga for the last three years and will have her complete certification in Kripalu style yoga in December '06. Aline is also a visionary artist, leading healing art workshops; using the tools of creative visual expression and color for emotional transformation and well being.

For more abut Aline Marie, please visit her website at fireunderwater.org.

About Marc Huberman- Marc's music is a cross-genre of styles, with hints of new age, world, meditation, spiritual, adult contemporary, blues, folk, Latin, Brazilian, Spanish, Indian, African, Asian, Middle Eastern, classical and rock. These musical compositions focus on establishing many different moods or vibes.

Marc offers guitar instruction and has been featured in live-radio broadcasts. He has led a music meditation and activities group for developmentally disabled adults as well as playing for therapeutic groups, day-care programs, fine-dining establishments, ceremonies and even radio/TV commercials.

His music is nothing less than transformational. For more information on Marc, his upcoming shows and resume, please check out his website at marchuberman.com.

We are so honored to have offered our classes at a few studios in Fairfield Country- so far... The following information relates to our experience at each location.


-We had held a class at Yoga Space in Brookfield, CT. the last Sunday of each month.

Our class on 02.25.07 was quite amazing- especially by having Deb Kaiser of The New Times there with photographer- Carol Kaliff.

Deb interviewed Aline Marie, Gloria Owens, a number of students and yours truly- for an article that was published in Jill magazine. This special feature publication of The New Times comes out monthly.

The photographer took a number of pictures throughout the class.

The article was released on Wednesday, April 18th>>>

Please click on the Jill Magazine link...

A million thanks to Deb Kaiser, Carol Kaliff, Gloria Owens, Miriam Zernis and all the students in the class.

Thank you to everyone for coming down on Friday night, May 2nd, while Aline was home from California.

We will keep you posted on future clases at this wonderful spot--

Please visit the Yoga Space website; to learn more about the other fantastic programs and offerings coming up...


-Our classes at Yoga Dimensions went really well too. It was an amazing experience. I thank everyone for attending--special thanks to Lynda Weber, the founder and spirit behind this wonderful studio.

Please come to our class this Saturday, January 3rd--while Aline is home from California>>> See above>>>

-Previous classes at Sat Nam in Bethel, CT. have been awesome, especially the one this past spring, when Aline was in from California.

Special thanks to Gaby Ellert, the founder of Sat Nam, for letting us bring Acoustic Asanas to her establishment.

-Acoustic Asanas was very proud to be a part of the Grand Opening Celebration of The YogaScape in Carmel, NY.

Thank you to everyone that came down:)

Special thanks to Amy Pearce-Hayden for the opportunity to share Acoustic Asanas with everyone.

For schedules and details...here's the contact info for The YogaScape:
Phone: 845-225-YOGA (9642)
Fax: 845-878-4645
Email: amy@theyogascape.com
Contact: Director, Amy Pearce-Hayden, RYT
Yogascape was also part of the whirlwind weekend of Acoustic Asanas workshops while Aline was home this past spring. Thanks again to everyone who attended and especially Amy, for asking us to share Acoustic Asanas at her studio.

Please see above--as Aline and I will offer our class this Saturday, January 3rd.


-Aline and I had the honor of offering our class at Burlington Yoga on June 16th, 2007. It was a beautiful weekend--what a great town.

Special thanks to Jane Jarecki and everyone one at this studio---also, big thanks to Katey & Pete Wydorf (and Otis too)- for their wonderful hospitality.

We are looking forward going back up there soon...


-Aline and I want to thank Barbara Colber, the founder of Santosha in Newtown, CT. We are grateful for the opportunity to debut our class at this studio.

It was well attended---thanks to everyone who braved the horrible weather.

Discussion has began regarding some future events at this location---we'll keep you up-to-date, as things develop...


~ I continue to perform with Edward James Murphy, a great percussionist. We have played a number of times at Southwest Cafe Ridgefield, CT and at Thataway Cafe in Greenwich, CT.

His influences and variations on percussive arrangements
continues to add a wonderful dynamic to the compositions. If you haven't had a chance to hear this collaboration, please come down to one of our gigs. It truly offers a "unique" take on what I am doing musically.

Please click here for the concert calendar listed by month.


~ I have began collaborating with an awesome saxophone player and percussionist. His name is Verryn Jennings. He and I plan to continue working together. I will keep you posted on upcoming performances with this great artist.

Our past performances at Southwest Cafe and Reality Cafe were a sure hit with everyone.


~ I also look for additional musicians wherever I go. Typically, it's for percussion, horns, cello or some other obscure instruments.

It's about doing something that's different. Lately, I've been edging more toward a "world music" sound. Lots of percussion, harmonics and tribal tones. Oh yeah, if you play the tablas, please contact me ASAP. I would love to utilize them on my next CD and experiment with some new compositions.


recording news and other developments


~ Hubie Live will be released prior to Wonders of the Day. It was recorded at Cousin Larry's in Danbury, CT on 2/25. It will contain six new songs and be available soon. The songs are as follows:

Catch the Mouse

Right to Left

Loon

Four Walls

Kookhouse

Delusion

I am very excited about this recording. Joe Carrano, the original producer/engineer and myself have had a number of scheduling conflicts. I have decided to complete this project with another studio.

The final mix and mastering of this project is just about complete--please visit Joe's site to learn about his own music & amazing projects he's involved with...


studio sessions continue...
~ "Wonders of the Day" is to be released soon. As mentioned previously, the original engineer/producer, Joe Carrano and I began plotting the layout. I am really happy with the track Delusion. It features a righteously organic take; played live with Verryn Jennings, on djembe.

Due to our wacky schedules and time constraints, I have decided to record all the remaining raw tracks at my home, then take it to a studio for post...

Thank you to everyone for being so patient:)


Audio equipment and guitar info...
~ My PA system consists of an all Mackie design. A Mackie PPM 808S, 600-watt stereo, eight-channel powered mixer; juicing a pair of passive 12" 2-way loudspeakers- C300z's w/Neutrik Speakon® connectors is just the right configuration for me. It's taken me some time, but I am now thoroughly as happy as a clam:) I think you will be happy with this set up as well.

Everything is connected with Monster cables. I use two pedals- a Boss chromatic tuner and digital delay. I turn on my IPOD during set breaks. Now, I don't have to ask the owners of the establishment to turn the house music back on during set breaks. I just get to the gig and do my thing, without having to bother anyone.

My main guitar is a Martin DC-1E. It has a custom bone nut, reinforced X-bracing and is set up with a tuning configuration of D to D- basically, the guitar is tuned down one whole step across the board. I use 14 gauge D'Addario strings. I have found that they offer the best tone, sustain and harmonic resonance.

I have recently added a wireless set up for my guitar. It's so nice to be free from the cord thing---It's a simple Nady wireless system that definitely does the job.


new market prospects

~ I worked a deal with an on-line company called Music-Z. It's a place where independent and un-signed recording artists can sell their CD's, offer tracks for download (soon...) and pitch merchandise.

Of course you can still purchase my CD through this website for the same price. Going through them simply helps to promote other artists like myself---all trying to make it in the music biz... Please click on their website when you have a moment.


~ The merchandising campaign has now gone into the next phase. Soon, there will be a Hubie store up and running. By popular demand, you will be able to get all the coolest gear through my website.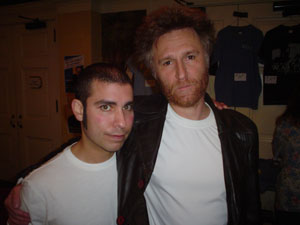 John Waite and yours truly after the show--he requested that we "not" smile? Sort of a play on his song-
"When I See You Smile"-hahaha, not!
Photo courtesy of John's crew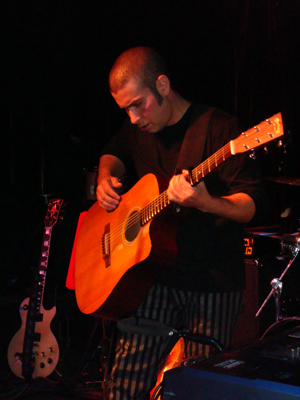 Cutting Room, NYC
Photo courtesy of Christine Berntsen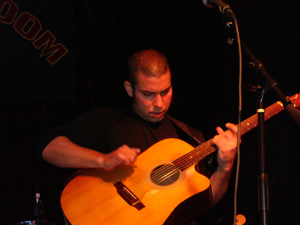 Cutting Room, NYC
Photo courtesy of Christine Berntsen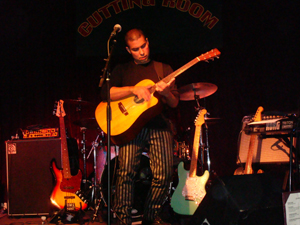 Cutting Room, NYC
Photo courtesy of Christine Berntsen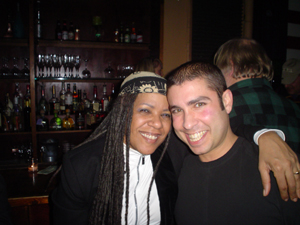 Cutting Room, NYC
Felicia Collins and Hubie Doobie
Photo courtesy of Christine Berntsen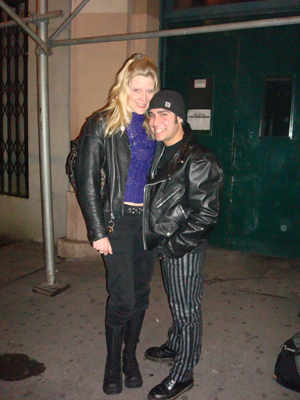 Cutting Room, NYC
My better half Christine & I- after the gig- it's party time...
Photo courtesy of Cindy Wahlberg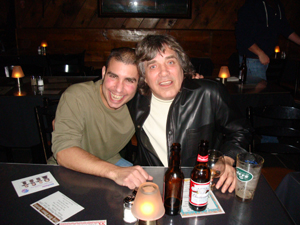 Thursday night open mic/jam at The Georgetown Saloon
Hangin' with Jose Feliciano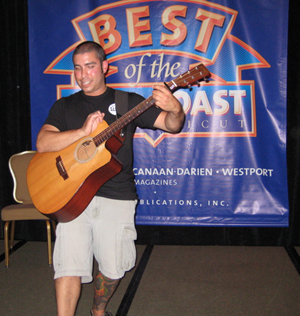 Hyatt Regency, Greenwich, CT
Performing & Celebrating for the Georgetown Saloon
winning two huge awards...
Photo courtesy of Christine Berntsen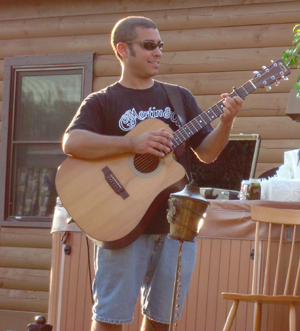 Jammin' at Brian and Jill Ready's wedding reception
Tupper Lake, NY
Photo courtesy of Jill Ready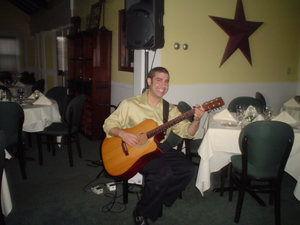 Capriccio's gig
Photo courtesy of a wonderful waitstaff,
who's name escapes me?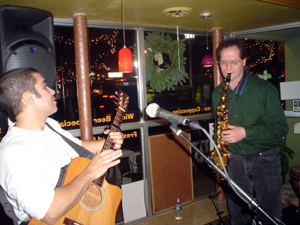 Reality Cafe gig with Verryn Jennings on saxophone
Photo courtesy of Dave Beloin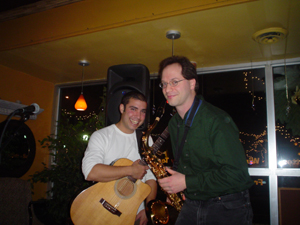 Reality Cafe gig with Verryn Jennings on saxophone
Photo courtesy of Dave Beloin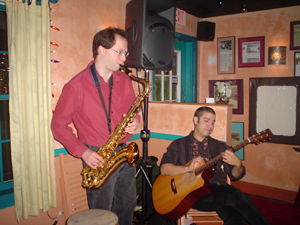 Southwest Cafe New Year's Eve gig with
Verryn Jennings on saxophone
Photo courtesy of Jennifer Coates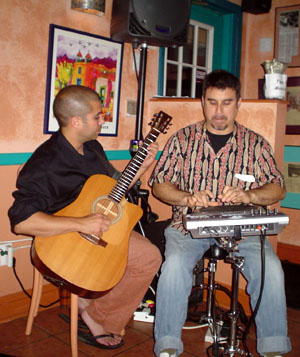 Southwest Cafe with Edward James Murphy on percussion
Photo courtesy of Barbara Nevins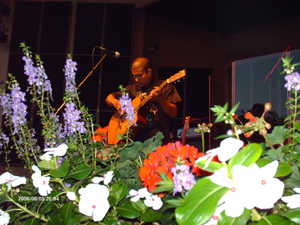 Levitt Pavilion, Westport, CT
Photo courtesy of Sharon Foster



Visiting Nurses's Hospice Care- 25th Anniversary
Italian Center- Stamford, CT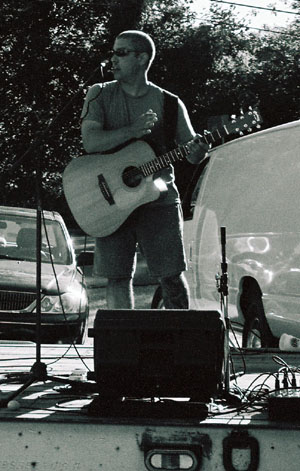 Georgetown Day '06
Photo courtesy of Christine Berntsen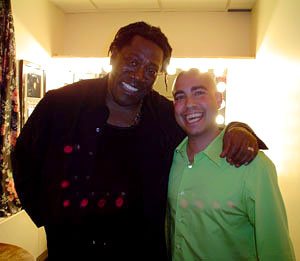 Green Room at Ridgefield Playhouse, CT
Photo courtesy of Mrs. Clemens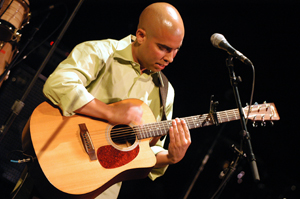 Opening for Clarence Clemens- Ridgefield Playhouse, CT
Photo courtesy of Peggy Stewart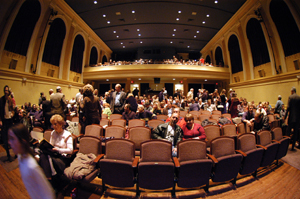 Wide angle view from the stage at Ridgefield Playhouse, CT
Photo courtesy of Peggy Stewart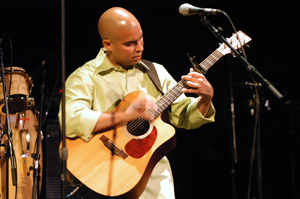 Opening for Clarence Clemens- Ridgefield Playhouse, CT
Photo courtesy of Peggy Stewart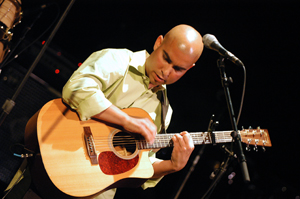 Opening for Clarence Clemens- Ridgefield Playhouse, CT
Photo courtesy of Peggy Stewart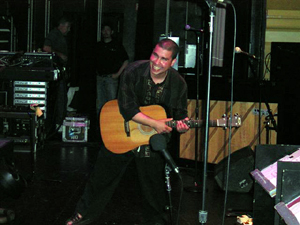 Opening for Big Bad Voodoo Daddy-Ridgefield Playhouse,
Ridgefield, CT
Photo courtesy of Doug Wahlberg
Please click here for more pics of the show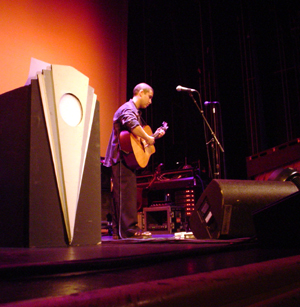 Opening for Big Bad Voodoo Daddy-Ridgefield Playhouse, Ridgefield, CT
Photo courtesy of Doug Wahlberg
Please click here for more pics of the show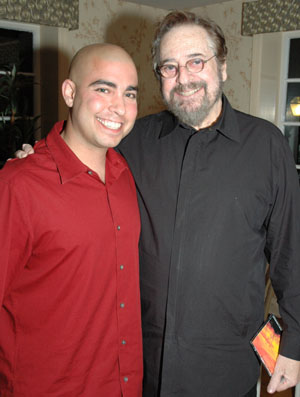 Performed at business dinner for Phil Ramone,
East Ridge Cafe, Ridgefield, CT
Photo courtesy of Jeff Butchen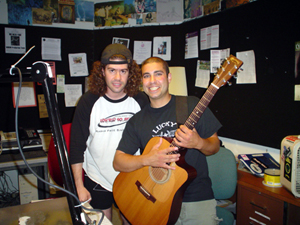 WHRW radio show with Madman Mark
Photo courtesy of Christine Berntsen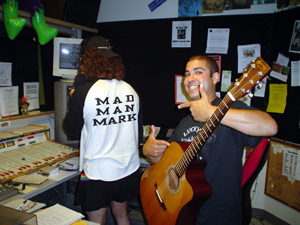 WHRW radio show with Madman Mark
Photo courtesy of Christine Berntsen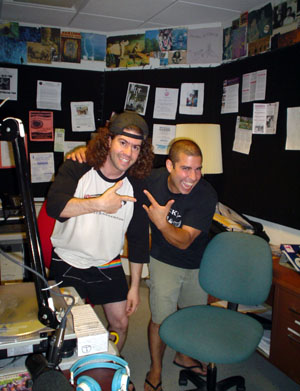 WHRW radio show with Madman Mark
Photo courtesy of Christine Berntsen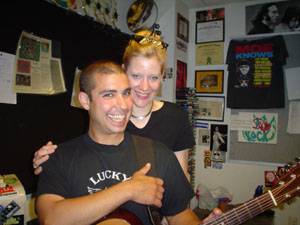 WHRW radio show with Madman Mark
Photo courtesy of Mark Rosenberg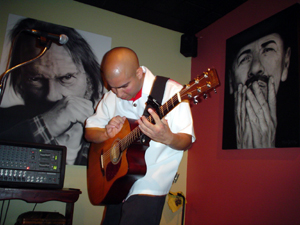 Huntington St. Cafe- Shelton, CT
Not sure who took this one?



Stratford Day- CT
Photo courtesy of John Stuart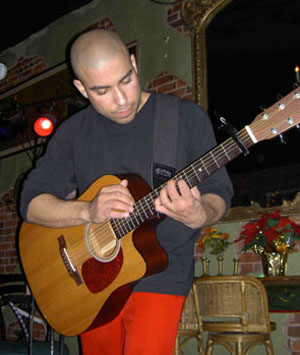 SoNo Caffeine, South Norwalk, CT
Photo courtesy of John Stuart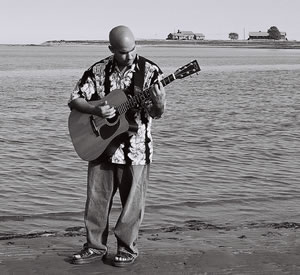 Stratford Beach- CT
Photo courtesy of Shawn Schleiper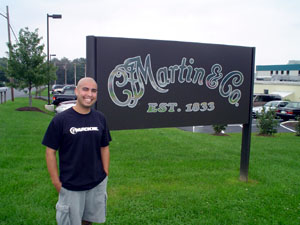 The one and only Martin Factory in Nazareth, PA
Photo courtesy of Barbara LeBlanc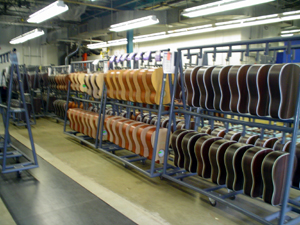 Photo courtesy of Hubie Doobie
Look at these little darlings--as they grow, they will
soon sprout necks, frets and other goodies...
I highly suggest visiting the Martin factory in Nazareth, PA,
It's really amazing!!!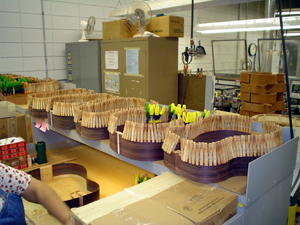 More beauties in the delicate process of development:)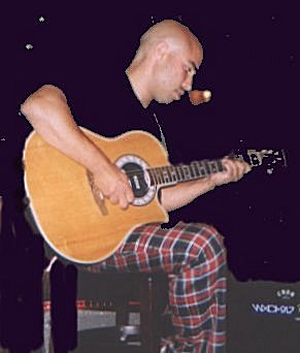 Old school pic taken at what was then,
The Colorado Brew Pub
Photo courtesy of Kim Lehman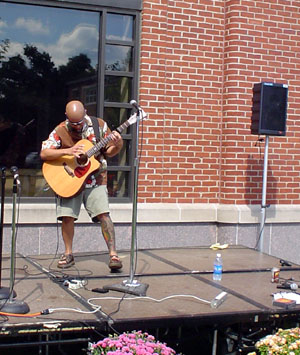 WCSU Festival of the Arts Celebration- Danbury, CT
Photo courtesy of Barbara LeBlanc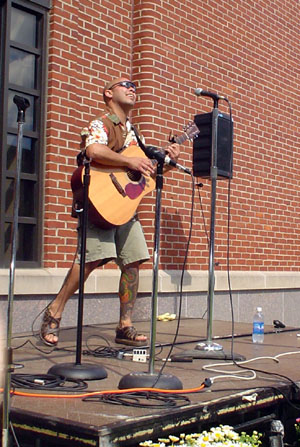 WCSU Festival of the Arts Celebration- Danbury, CT
Photo courtesy of Barbara LeBlanc